All over the country, children and parents are getting ready for the new school year to begin. With so much information about food and nutrition available on the Internet and in the news, Dietitians-Online has prepared the 2011-2012 Back to School Nutrition Resource Guide.
Resources
Organizations, Associations, and Programs
School Nutrition Experts, Articles, and Videos

Graphics
Lunchbox Safety
Planning School Lunches Using MyPlate




Back to School Foods
The skit starts out in the kitchen; the day before the first day of school. The parents have planned and prepared their child's lunch box using the MyPlate recommendations. The next scene is in the lunch room where the foods discuss the importance of eating healthy. When the Lunch box arrives back home, she reminds us to wash and clean the lunch box to remove any germs that came from school. After dinner, the lunch will be made for the next day. The Final slides show excellent Back to School Resources you can locate online and are listed below.
Organizations, Associations, and

Programs

American Dietetic Association

is your source for trustworthy, science-based food and nutrition information. The worlds largest organization of food and nutrition professionals, ADA is committed to improving the nation's health and advancing the profession of dietetics through research, education and advocacy.

Kids Eat Right

your source for scientifically-based health and nutrition information you can trust to help your child grow healthy. As a parent or caretaker you need reliable resources and you can find them here, backed by the expertise of nutrition professionals.

Home Food Safety Tips

The American Dietetic Association and ConAgra Foods public awareness campaign, Home Food Safety, is dedicated to providing home food safety statistics, information about foodborne illness and safe food handling information and tips.

Choose MyPlate

.

The website features practical information and tips to help Americans build healthier diets.

Let's Move

is about putting children on the path to a healthy future during their earliest months and years. Giving parents helpful information and fostering environments that support healthy choices. Providing healthier foods in our schools. Ensuring that every family has access to healthy, affordable food. And, helping children become more physically active.

Choose MyPlate: Vegetarian Diet.


Healthy Eating Tips for Vegetarians (pdf)
Vegetarian diets can meet all the recommendations for nutrients. The key is to consume a variety of foods and the right amount of foods to meet your calorie needs. Nutrients that vegetarians may need to focus on include protein, iron, calcium, zinc, and vitamin B12

Vegetarian Resource Group


Vegetarian Kids, Teens, and Family

Action for Healthy Kids

,

believe there are ways to reduce and prevent childhood obesity and undernourishment. Learn how Action for Healthy Kids is working with schools, families and communities to help our kids learn to be healthier and be ready to learn.

Healthy Children

The American Academy of Pediatrics (AAP) and its member pediatricians dedicate their efforts and resources to the health, safety and well-being of infants, children, adolescents and young adults.

Eat Smart. Play Hard.™ Materials.

Campaign launched by USDA's Food and Nutrition Service (FNS) to encourage and teach children, parents, and caregivers to eat healthy and be physically active every day. Eat Smart. Play Hard.™ is about making America's children healthier. It's about practical suggestions that will help you motivate children and their caregivers to eat healthy and be active. Eat Smart. Play Hard.™ Campaign messages and materials are fun for children and informative for caregivers.


Building Blocks for Fun and Healthy Meals
Fact Sheets For Healthier School Meals



We Can
The We Can! GO, SLOW, and WHOA Foods fact sheet

(pdf) can be posted on the refrigerator or used when grocery shopping.


The We Can! Parent Tips - Snack (pdf)

100 Calories or Less tip sheet can help consumers choose vegetables, whole grains, and fat-free or low-fat (1 percent) milk for healthier snacks.

Fruits and Veggies More Matters
Gearing Up for Back to School
National Dairy Council® (NDC)


Child Nutrition




Fuel Up To Play 60

sponsored by National Dairy Council and the National Football League, in collaboration with United States Department of Agriculture (USDA).





Fuel Up to Play 60 is an in-school program that encourages the availability and consumption of nutrient-rich foods, along with at least 60 minutes of daily physical activity.

The National School Lunch Program

(NSLP) is a federally assisted meal program operating in public and nonprofit private schools and residential child care institutions. It provides nutritionally balanced, low-cost or free lunches to children each school day. The program was established under the National School Lunch Act, signed by President Harry Truman in 1946.

The School Breakfast Program

(SBP)

provides cash assistance to States to operate nonprofit breakfast programs in schools and residential childcare institutions. The program is administered at the Federal level by FNS. State education agencies administer the SBP at the State level, and local school food authorities operate it in schools.
School Nutrition
Experts
, Articles, and Videos
Dayle Hayes is an award-winning Registered Dietitian, author, and educator. Dayle developed a program for parents, FIT KIDS = HAPPY KIDS; created 5 A Day BINGO; and produced several videos. As a parent and member of the School Nutrition Association, Dayle is dedicated to improving school environments. She collected success stories for Making It Happen; wrote a chapter on communicating with students in Managing Child Nutrition Programs: Leadership for Excellence; and developed Enriching Family Mealtimes, a kit for school leaders and educators. In 2008, she co-authored the Position of the American Dietetic Association: Nutrition Guidance for Healthy Children Ages 2 to 11 Years.
Building Healthy Lunches for Kids
Registered dietitian Angela Lemond gives tips on providing
healthy lunches for your kids this school year.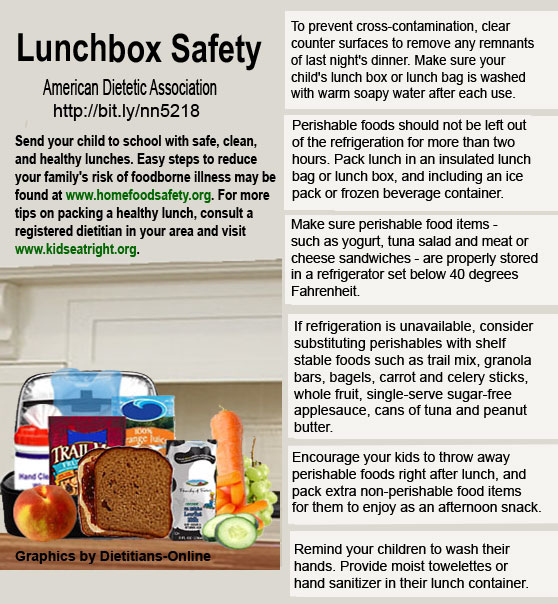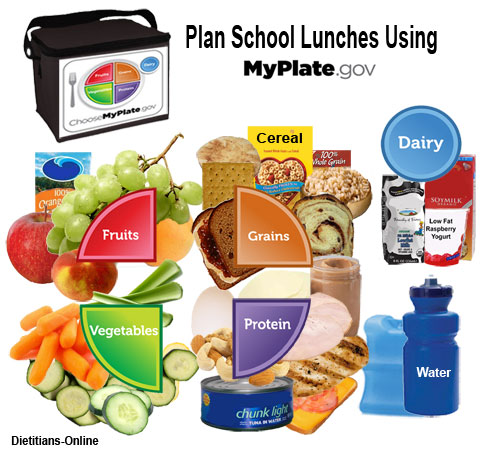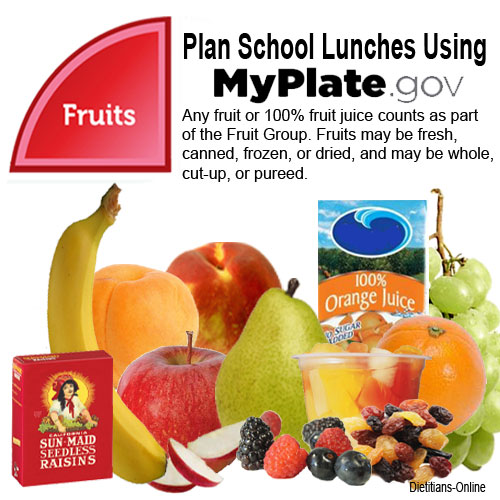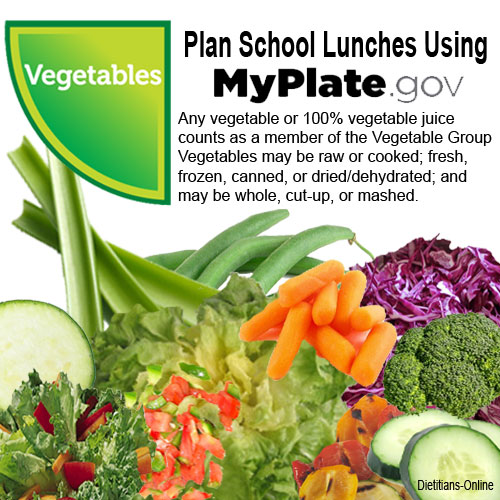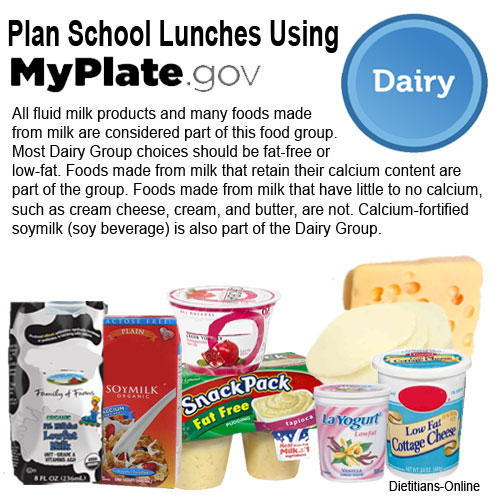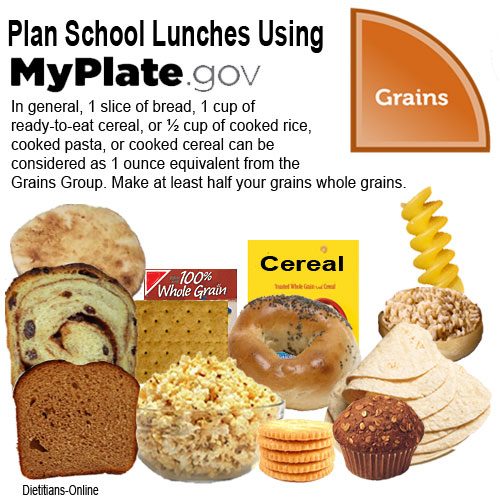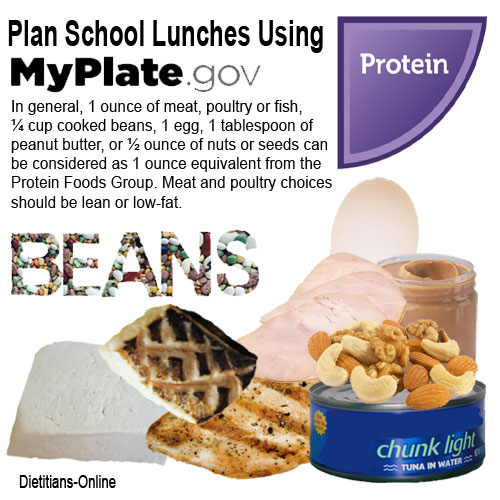 Child Nutrition - Lunch Line Choices PSA
As an adult you are a role model for the children around you. Kids follow
the lead of the adults they see everyday. So remember,
healthy choices start with you.
"Priceless" launched the One Tray campaign depicting the
cafeteria tray as the conduit for a reformed school food system that
supports healthy children, local farms, and smart schools.