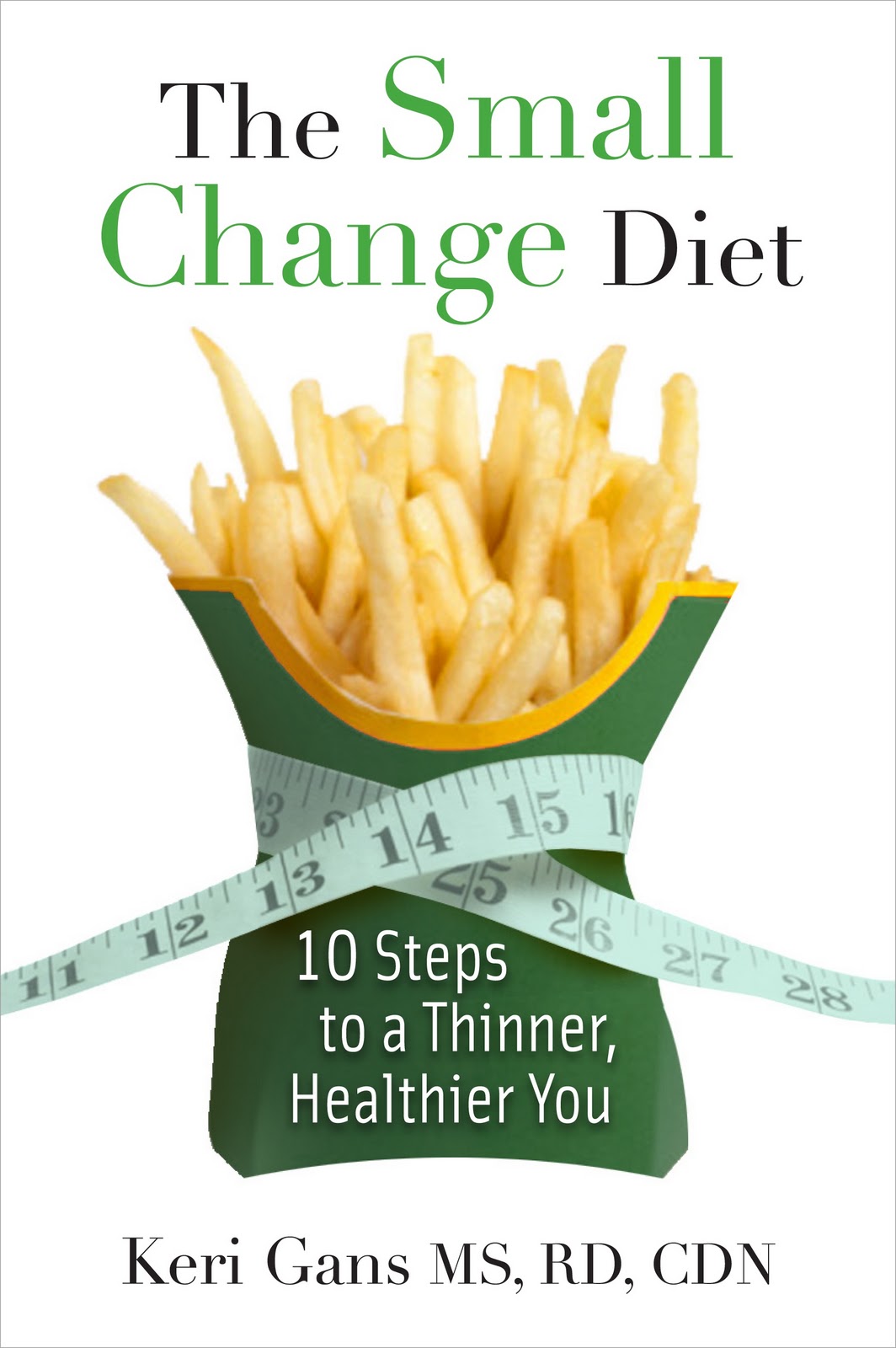 A weight control program

emphasizing

small changes and a lifetime of health. The author,

Keri Gans, a registered dietitian shares her simple steps to achieving healthy, continued weight loss by making small adjustments that often lead to the biggest impacts. The key is mastering one new habit before expecting yourself to tackle another.
Each chapter describes a step in the program and excuses used "not to succeed"; tips to overcoming these excuses and a short review to see if you're ready to move onto the next step.
Take your time! Once you've completed all ten steps, you'll feel healthier and thinner for a lifetime. The Small Change Diet turns "unhealthy" habits into healthy new habits that become second nature.
A great book for an individual looking for a refreshing and practical guide to achieving permanent weight control, while learning to enjoy healthy foods. Also, a terrific resource for registered dietitians who want to learn how to handle obstacles and excuses they may experience with their clients.
I found myself smiling each time Keri mentioned an excuse – I've used in the past or my readers have asked me.
Here is Keri Gans, MS, RD, CDN in her own words
as she describes "The Small Change Diet."
About the Author: Keri Gans, MS, RD, CDN
Keri Gans is a Registered Dietitian in private practice in Manhattan. She holds a Master's Degree in Clinical Nutrition from New York University and a Bachelor's Degree in Business Administration from Ohio University. Before working solely in private practice Keri was a clinical staff dietitian at St. Lukes Roosevelt Hospital in Manhattan and North General Hospital in Harlem.
Keri has made numerous television appearances, including ABC Eyewitness News, Good Morning America, Discovery Times, and Fox The Morning Show with Mike and Juliet, and Dr. Oz's show. She is a regular guest on Sirius/XM's Dr. Radio and is frequently quoted in national publications. For over 5 years Keri was seen weekly on Manhattan public access TV in a nutrition lifestyle program called "Diet Diva".
Keri is very active in professional organizations. She is a Spokesperson for the American Dietetic Association (ADA) and ADA Delegate for the New York State Dietetic Association (NYSDA). Other past volunteer positions include: NYSDA President, NYSDA PR Chair, NYSDA Annual Meeting Chair, Greater NY Dietetic Association PR Chair and Treasurer. Keri is the proud winner of the 2010 NYSDA Media Excellence Award and 2006 NYSDA Emerging Dietetic Leader Award.