July Featured Causes and Events


God bless the USA
Independence Day Tribute

National Blueberries Month
The North American Blueberry Council (NABC) is a non-profit agricultural association representing cultivated blueberry growers and marketers in the United State and Canada. The NABC as established in 1965 and its members currently represent approximately 70% of the North American cultivated blueberry crop
In 1984, President Ronald Reagan designated July as National Ice Cream Month and the third Sunday of the month as National Ice Cream Day. He recognized ice cream as a fun and nutritious food that is enjoyed by a full 90% of the nation's population. In the proclamation, President Reagan called for all people of the United States to observe these events with "appropriate ceremonies and activities."
The International Ice Cream Association (IICA) encourages retailers and consumers to celebrate July as National Ice Cream Month. In 2010, National Ice Cream Day will be Sunday, July 18.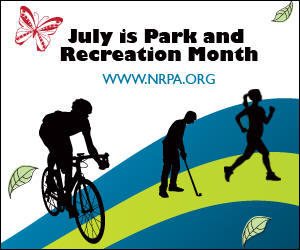 NRPA encourages recreation facilities and parks across the country to kick-off summer programs, promote outdoor physical recreation, and pull together volunteers to make their outdoor space a thriving center of community activity.
This year's theme is "Celebrate, Advocate, Recreate!" NRPA is encouraging members, agencies, and citizens to plan events and initiatives that remind local decision makers and the community of the exciting and vital role that parks and recreation play in the lives of Americans.
National Grilling Month
Grilling is applying food directly to the heat and flame of a grill. The United States Department of Agriculture (USDA) has prepared a fact sheet on Grilling and Food Safety. Armed with the fact sheet, you can enjoy many delicious, healthy and safe meals.
Cell Phone Courtesy Month
National Make A Difference to Children Month
National Wheelchair Beautification Month
National Culinary Arts Month
National Horseradish Month
National Veggie Hot Dog Month
National Recreation and Parks Month
Sandwich Generation Month